Minlak Training Program Benefits Environment, Community
The program just keeps growing.
And that is indeed a credit to those involved in the multi-dimensional Minlak Training Programs when it comes to protecting the environment.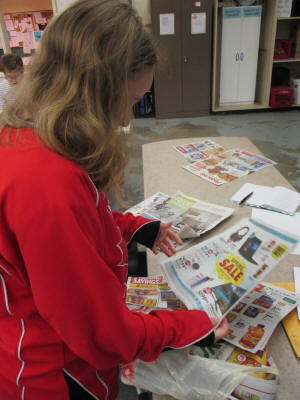 Minlak Training Programs, established in 1996, successfully operates Minlak Recycling, a collection and sorting depot for recyclable products.
Created as a key partnership with the Village of Minto and Village of Chipman,
Minlak Training Programs lnc. is a non-profit organization that provides day programs
for adults with intellectual and physical disabilities.
Minlak has applied for and received yearly grants from the Environmental Trust Fund for the past several years.
This has been a great financial support for our recycling program.
This is a partnership that has been supported from the beginning by the Fredericton Region
Solid Waste Commission (www.frswc.ca).
With the large amount of recyclables that Minlak is diverting from household and commercial garbage cans
in the Grand Lake area each month, they are making an important contribution to the protection of the
environment and the life of the FRSWC landfill, located at 1715 Alison Blvd., in Fredericton.
Rather than reducing the amount of recyclables, Minlak is actually processing through the FRSWC's
region-wide blue and grey residential recycling boxes from curbside pickup. That system was implemented
in 2004 and has helped increase the amount of material received at the Minlak facility in Minto.
Using both Minlak's depot and the grey residential box program, residents in Minto,
Chipman and surrounding areas recycle an average of more than 64-metric tonnes each year.
With the program implementing collection at schools and businesses in Minto and Chipman, participation
rates have grown and allow Minlak to increase its sorting practices. Businesses and residents are
able to drop off their recycled products at Minlak's baby barn and cardboard containers at 42 Cedar Street in Minto.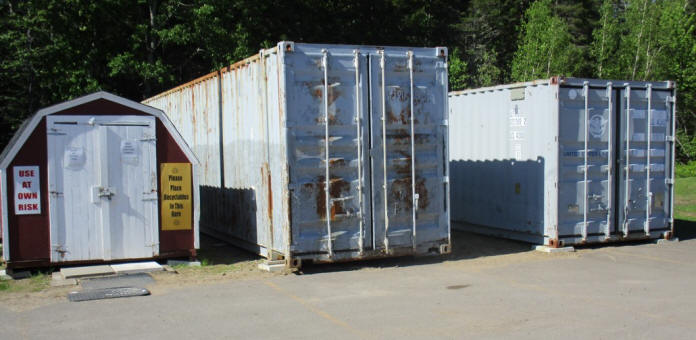 Minlak also accepts and appreciates receiving any refundable beverage containers that
residents wish to donate to help raise funds for special events and activities for program participants.
Materials accepted at Minlak include:
Corrugated cardboard
Boxboard
Office mix including shredded paper
Plastic shopping bags
Magazines and glossy paper
Catalogues
Telephone Books
Newspapers including flyers and advertisements
Minlak has also partnered with Call2Recycle and also accepts and recycles all types of batteries
these can be dropped off at 42 Cedar St at any time!!
Refundable beverage containers are accepted as Minlak donations which help support its ongoing programs.
For further information on Minlak Training Services and its recycling program
please contact 506-327 -6817